About Us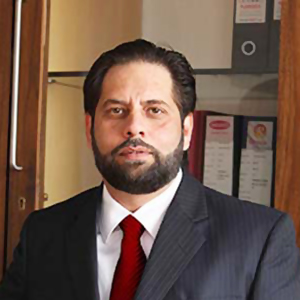 Youth are the hope and future of our nation. These young minds are full of ideas that need an encouraging environment, a platform to showcase their talent and get recognition. At VIBGYOR, we enlighten young minds, encourage them to explore, to express, to set goals and discover fun while learning.
Viva is a testimony of VIBGYOR's vision of transforming lives globally by redefining knowledge ecosystems through passion and innovation. It is a platform to foster a community of young minds, allow them to grow and thrive through edutainment. It not only plays a predominant role in a student's life but has also managed to etch a significant place for itself in the academic calendars across India.
The three-month long school festival is not just fun but it helps augment student's learning experience. In their routine life which revolves around studies and achieving goals, this festival is like a breath of fresh air. Though it calls for arduous efforts, stern dedication, the festival replenishes student's life with renewed vigour and enthusiasm.
In the last ten years, Viva has grown rapidly with the participation rising from 34 schools to staggering 1455 schools. In this short stretch, the event has managed to be the launchpad for over 1,17,055 young minds.
A fine mix of a multitude of events like sports, singing, dancing and performances, this event is possible because of all the stakeholders who work tirelessly to make it a grand success. As we kick start the latest edition, we resolve to make it bigger than before.
Warm Regards,
Rustom Kerawalla
Founder–Chairman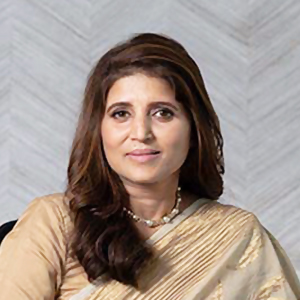 A trailblazer in educational innovation, Kavita Sahay Kerawalla, Vice Chairperson of VIBGYOR Group of Schools, has been an educationist for over two decades. She believes that education can be the catalyst to transform the world, inspire the young generation and make the world a better place.
A powerful driving force behind VIBGYOR Group of Schools since its inception, an academician in her felt that the curriculum offered in a large number of schools did not equip children for the demands of the future. She led a team of experts who designed a curriculum for VIBGYOR that has a fine mix of global teaching practices and the Indian curriculum.
She is someone who strives for change and is constantly working on new initiatives for the overall development of children such as VIBGYOR VIVA (a Pan-India annual event that offers a platform for students to showcase their talent), VIBGYORMUN (Model United Nations to provide an admirable learning experience for our young learners to be acquainted with global issues) and more such projects that enable VIBGYOR Group of Schools to provide enhanced learning experience to students as well as broaden the scope of offerings.
Her tireless work and exemplary contribution to the field of education has won her many accolades. She has been recognised as the 'Most Innovative Woman of the Year (Education Sector)' at GTF Women's Excellence Awards 2018, Times Power Women Award 2018, Woman Super Achiever Award for Excellence in Education, Coaching and Consulting by Femina 5th World Woman Leadership Award 2018, Leader in Education Award by International Women Leaders Forum (2017), and Women at Work Leadership Award by Asia's Best Employer Brand Award (2017) amongst many others.
She holds a Master's degree in Economics and has completed her B.Ed followed by a PGDEdM from the prestigious institute NMIMS, Mumbai.
Warm Regards,
Kavita Sahay Kerawalla
Vice–Chairperson
VIBGYOR Group of Schools understands the importance of innovative approach towards learning, to prepare our students to adapt to the challenges of the dynamically changing world. At VIBGYOR, we provide a platform to encourage our students to explore, experiment, express and enhance their innate skills to be future-ready.
VIBGYOR Viva was initiated to provide a platform for students across our country and the globe to participate, compete, interact and inspire. Viva is an extravagant carnival of culture and camaraderie which includes various forms of fine arts, performing arts and sports. Viva presents to you an array of competition and celebration of talent in a form of spectacular performances which are sure to lift your spirits.
Viva has grown exponentially over the years and as it enters its twelfth year, we are working to make it a spectacular and splendid success.
Warm Regards,
Shim Mathew
Director–Academic Operations